A. Man, Lafferty's Fall of Rome is just so awesome and fun.  A few pages left, just – wow. Will review in a day or two. When I get back to writing The Novel That Shall Not Be Named (let's go TNTSNBN, shall we?), I am so going to throw this book up on blocks and strip it down to the frame for parts – everything from names, relationships, character motivation are just so dramatic and involved, and the stakes are so high – Stilicho & Co are trying to Save the World!
So far, I'd modeled the relationships and motivations in TNTSNBN on the Medici, the Fords,  and other historical families, because just as all politics is local, all history is family.  But man, Stilicho is now just about my favorite historical character of all time. In an Empire of 75,000,000 people, Lafferty compellingly contends that the decisions of a handful of men and women determined the course of history, pushing the virile, civilized world of Rome over the edge when it could have been otherwise. You are left to speculate on what kind of a world – a better world, Lafferty leaves little doubt – would have ensued had only Rome persisted for another couple of centuries and further civilized and assimilated the peoples on the borders.
I've long suspected that, had Islam arisen and pursued its campaign of conquest against an even semi-coherent Rome instead of riding out of the desert to loot the wreckage of an empire, history would have been very different. Stilicho, one imagines, would have put a stop to that nonsense in short order. But we'll never know.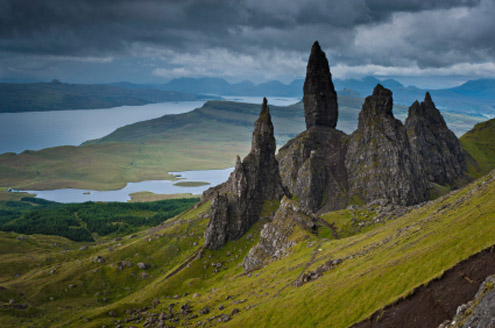 B. Younger daughter just spent a week in on a farm in Orkney, on her way home from her semester in Rome. She's caught Lourdes, Paris, Ireland (Limerick, I think) on her way to Orkney, and is now in London for a couple weeks with her aunt, uncle and a half-dozen cousins. From there, she and some friends are planning day trips to Oxford and goodness knows what else. I'd tell her my preferences – York, Salisbury, a day or two walking London – but I think she's got plenty of people to advise her.
Wait – Uncle Paul's house is within walking distance of the Prime Meridian, the Royal Observatory, and the Harrison clocks! Text message going out.
Then, from London back to New Hampshire to attend graduation at her college (she has friends among the seniors) and then, finally, home.
When I was 19, my entire experience with planes was taking a roughly 2 hour flight from Albuquerque to LA once, coming home from school. At the same age, my daughter has got to be pushing 100,000 miles of air travel, between cross country back and forth to school flights, a couple trips to Europe, and a few up and down the coast visits to family and friends.
She lives in a different world than me.
C. 93 drafts for this blog. It's not getting better. 2 short stories *this* close to being done. One NTSNBN on temporary hold. One book on education history I'm going to feel guilty about neglecting for the last couple years any day now.
Maybe I have some issues with, I don't know, letting go? Discipline? Success?
On the plus side, got a million words easy on this blog, and, after years of not even starting stories, I've got some that I really, truly could finish in a few hours if I can a) find the hours; and b) make myself do it. This week – 2 stories wrapped up. You heard it here.
D. Home Improvement Project proceed at their own very slow pace. After middle son tore out the concrete path to the front door, I've been sloooowly cleaning up and prepping for a small concrete pour to create the stable slab onto which I'll set bricks to make a fancy-dan brick walk with a gentle slope up to the porch to make it easier on old people.
Got the frame and rebar in. Had to drill some holes and epoxy in some bars to make sure the porch slab, existing slab under already laid bricks and the new soon to be poured slab act as one as much as possible, and don't settle unevenly, which would be a disaster. We'll see.
Did you know that running a hammer drill at awkward angles to put in some rebar connectors is really tiring and hard on your arms? Who'da thunk it?
E. I'm just not a very good consumer of pop culture. I watch a piece of gorgeously pure pop nonsense, and am I taken out of the mood by preposterous fantasy fights and explosions? By tech that hardly even rises to handwavium status? By people routinely surviving falls, punches and explosions that are fatal times 10? Nope, that's what you sign up for, as long as it's cool. But Guardians of the Galaxy II, (review here) hardly alone in this, assumes people's psyches are a hundred times more resilient as their bodies, so that no amount of abuse delivered over any amount of time does any really serious damage – well, you lost me.
It's like arguing that things would have been all right if only someone had given Pol Pot a hug; that Che was just misunderstood; that Mao had a few issues a little family therapy could have solved.
The backstories of Nebula and Gamora are that, as little girls, they watched their parents murdered by Thanos, who then modified and trained them to be killing machines and set them to fighting each other every day. So they don't get along. Now, after spending years as killing machines – after having killed many people, one presumes – Gamora just wakes up one day and turns on her fake father Thanos and becomes almost normal, while Nebula still has a few anger issues. But, when the time comes, these two hug each other and make up, and it's all good.
See? Parenting, a stable home, consistent love – none of these are needed to be a good person! You just are! And no amount of neglect, abuse bordering on torture, or use as a tool by those who should love you can change that! Or, in the case of Thanos and the hundreds of Ravagers Yondu killed during his escape, you're not a good person, and are therefore acceptable cannon fodder one needn't trouble one's conscience over murdering. No reason, just the way it is.
I'd love to believe that the writers were trying to emphasize the sacred primacy of human free will and just kind of over did it. But I can't – in this world, today, the wreckage of families, the human debris of unrepentant and frankly unconscious egomania  has created hordes of Gamoras and Nebulas – and Peter Quills, Yondus, Rockets, and Mantises – who dream of saving the galaxy of their own families, or harden themselves to believe that they don't need them.
It's also telling that Drax the Destroyer is the one character who, in his digressions, mentions a father and a mother fondly, a wife and daughter with affection – and he's the comic relief, and a bloodthirsty madman.
In general, however, GG II is scary. Psychologically, its target audience are people who, in their suffering, would really like to blow things up and kill people. I say this not from some lofty perch – I, too, sometimes think of things in my life that make me want to just beat the hell out of people, and I take vicarious thrill in watching comic book characters act that fantasy out. But at least I know that's wrong.