Off in a bit to begin the ceremonies – rehearsal, rehearsal dinner today, then wedding and reception tomorrow – demarking the handing off of Younger Daughter to her husband.
UPDATE: Logistics are a bit – interesting for this wedding. The church is a little over an hour away, near where Younger Daughter lives; the hall where the reception will be is about 20 minutes from there. BUT: the team doing the catering is my middle son (bride's older brother) and his lovely wife of all of 6 months. They both have years of experience in food service, so it's not as crazy as it seems. Issue: our nice kitchen has been volunteered for all the food prep – an hour and a half away from the hall. The hall also has a nice kitchen. The proprietors of the hall generously allowed us access starting at 3:00 today for a reception that start around noon tomorrow. But (almost) everybody involved is in the wedding itself, so we need to do as much set up between 3:00 and 4:40 (5:00 start of the rehearsal, a 20 minute drive away). Then, morning of, do the final cooking of the hot stuff so that it comes out warm around noon.
Future son-in-law knows a big Catholic family, the patriarch of which also knows my middle son and his wife – two of his daughters worked with them in the kitchens at Thomas Aquinas College. So, as we're prepping here like mad, son gets a call from the matriarch of the above large family asking: how many of my kids do you want me to send over to help? So three daughters, two of whom have worked with and for my son, will be meeting the posse at the reception hall at 3:00 to help with set up and prep. Pretty darn cool. One friend of a friend also volunteered to get the cooking started morning of the wedding.
So, it's working out. I rented a house for tonight in the neighborhood of the church, so we all can crash after the rehearsal, rehearsal dinner, and the finishing touches on the reception hall, and mom can support the bride without a 1:30 (at least – there's snow on the mountains, skiers will be jamming the road Saturday morning) drive. Again, we are grateful and blessed.
So, quotations – first up: Eddie Burke, because why not?
Where trade and manufactures are wanting to a people, an the spirit of nobility and religion remains, sentiment supplies, and not always ill supplies their place; but if commerce and the arts should be lost in an experiment to try how well a state may stand without these old fundamental principles, what sort of a thing must be a nation of gross, stupid, ferocious, and at the same time, poor and sordid barbarians, destitute of religion, honor, or manly pride, possessing nothing at present, and hoping for nothing hereafter? I wish you may not be going fast, and by the shortest cut, to that horrible and disgustful situation. Already there appears a poverty of conception, a coarseness and vulgarity in all the proceedings of the assembly and of all their instructors. Their liberty is not liberal. Their science is presumptuous ignorance. Their humanity is savage and brutal.

Reflections on the Revolution in France
And
All circumstances taken together, the French revolution is the most astonishing that has hitherto happened in the world. The most wonderful things are brought about in many instances by means the most absurd and ridiculous; in the most ridiculous modes; and apparently, by the most contemptible instruments. Every thing seems out of nature in this strange chaos of levity and ferocity, and of all sorts of crimes jumbled together with all sorts of follies.
In viewing this tragi-comic scene, the most opposite passions necessarily succeed, and sometimes mix with each other in the mind; alternate contempt and indignation; alternate laughter and tears; alternate scorn and horror.

Ditto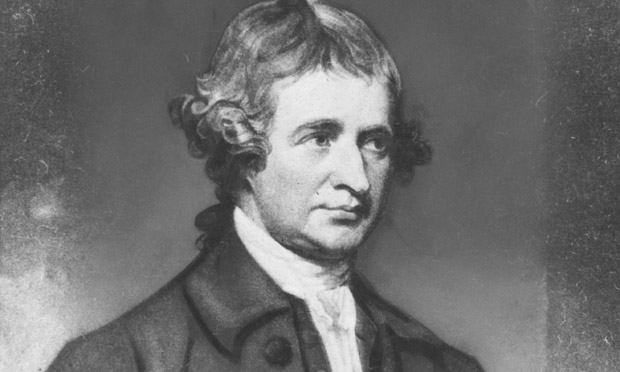 The consistently incisive and depressingly accurate analysis of Clarissa, who grew up under the Soviet Union and teaches at Woke State someplace, commenting on the thought processes of the Supreme Court considered as a bunch of aging Boomers:
Sotomayor has already asked how "a human spewing virus is different from a machine spewing sparks." As one's brain ossifies with age, one begins to perceive the world through analogy. Everything gets referred back to one's past experience. Everything is "just like." Accepting that anything can be genuinely new means facing that one is outdated, possibly even mortal. And no, not every old person is like that. There are rare but important exceptions. For the most part, though, this is exactly how it works. If you don't subject your brain to rigorous daily training in processing new information from new sources, you will become that sad old fart who "justlikes" every conversation into the ground.
And her further thoughts. Sigh. I'm so sick of her being right.
Finally, a slightly more amusing quotation:
"Let no one wear a mask, otherwise he will do ill; and if he has one, let him burn it."

St. Philip Neri
Probably check in again next week. Until then, party hardy.