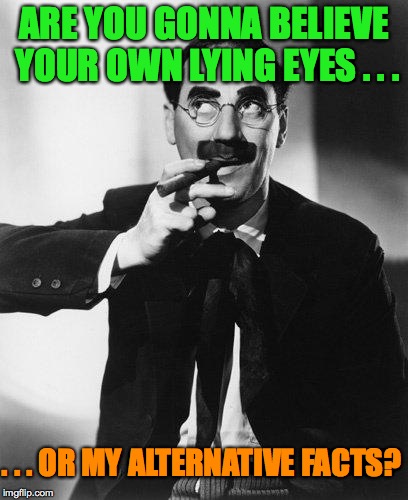 So, having correctly identified the COVID overreaction as fraud in March, 2020, I have not only not submitted to lockup, nor worn a mask except when needed to gain entrance to stores where I need to shop or to keep Karen from shutting down our church, nor observed the 'social distancing' rules, I and mine have actively sought out occasions to fraternize with people who similarly refuse to be cowed. Tends to only be a few times a month where we've hung out like normal people with normal people, but we're trying.
So, I've noticed a couple things. Of course – duh – the people in these groups of normal people acting normally are not dying any faster or more dramatically than anyone else. If the propaganda were true, there would have to be a bunch of deaths in at least one of these groups, where many dozens of people over 60 gather regularly (I'm being vague here, for obvious reasons). I mean, we're talking 80 year olds here, fraternizing with the other reactionaries of all ages, including smiles, hand shakes and – oh the humanity! – hugs. Over and over, week after week.
And none of them have died, and I'm pretty sure I'd have heard about it if someone had. Nobody's been hospitalized. To all appearances, the elderly in this group are if anything more healthy than is typical of people their age.
Yet this is not evidence anyone on the terrified bunny side of the issue would admit. As unlikely as they are to acknowledge the cherry picking being done in the name of horrifying the rabbits, they are that likely to insist that this example is cherry picking on the 'ain't no plague' side, that, if anything, it's the fault of people acting normal that 'we' haven't 'defeated' the virus yet. People refusing to be cowed into following totalitarian fantasy instructions unsupported by logic or evidence are somehow asymptomatically transferring the disease to others who then dutifully and in perfect accord with the panic die in droves, off-camera. Since we're absolutely, dogmatically certain people are dying, and it's clear the people immediately in front of us aren't (at least, aren't any more than any other year), then there must be people we never see dying someplace we haven't been – nursing homes, for example, which were never overrun with visitors even pre-COVID, and are completely devoid of visitors now.
COVID deaths are also miraculously immune to that eternal bane of logic and science: confirmation bias. Even to suggest that confirmation bias needs to be guarded against gets one labeled a 'denier'. The rules for filling out death certificates, which DO NOT mandate a positive test result for a COVID diagnosis, but rather encourage a COVID diagnosis if any two of the classic symptoms were present in the deceased, suggest, to put it mildly, a strong risk of confirmation bias. Since those symptoms include fever, aches, and breathing trouble, anyone who dies while showing evidence of a cold, a flu, an allergy attack, or a bout of asthma is almost guaranteed to get classified as a COVID death. It is otherwise impossible to rationally explain how, according to WHO data, no one anywhere in the world has died of the flu since March, 2020. (I heard a poor simple soul suggest that maybe the masks, lockups, and social distancing worked against the flu, even if they didn't against the 'Rona. In other words, this innocent was willing to accept that masks, distancing, and lockups worked against one virus but not against another that is exactly the same size and uses exactly the same transmission vectors. I didn't even try to straighten him out.)
I know one man who had a younger, allegedly otherwise healthy relative die of COVID – 10,000 miles away. Not somebody he knew well, not somebody he's seen in years, but somebody who was a real person to him – of course, I'm sympathetic, and said a prayer for the repose of her soul and comfort for her family. But, again – 10,000 miles away, on the ragged edges of Western medicine and of systematic reporting of numbers of any kind. Maybe this poor woman is the one in 100,000 or more healthy younger person who the Kung Flu kills. More likely, its a case of evil telephone – people are looking for COVID deaths, and so, by the time the story has been relayed a couple times, they will find them.
But that's it, as far as my personal experience goes. A few friends and acquaintances have caught and recovered from it, with no more trouble than a typical flu. Does no one remember from the distant past of lo two years ago, when, every year without fail, we or somebody we knew caught the flu and just had a hard time shaking it? We'd get sick, feel kind of better, try to return to normal, then get hammered again? And how it would be a month or two before we finally felt 100%? Or even the common cold that took 2 weeks to shake and left us weak? No? Some other planet, then? But none of the people I know, even a few 'high risk' types in their 70s and 80s, has had any more than a 'bad flu' experience with COVID. Most shook it off faster than a typical flu – 3 days, maybe, with one 'I'm not feeling right' day followed by an 'I'm pretty sick' day followed by 'feeling better but weak' day. Of course, if you were already dying of something else, like the majority of nursing home patients, even this might kill you – because, if you are in a nursing home, SOMETHING IS GOING TO KILL YOU sooner rather than later.
No one I know has died of this disease; the deaths I've heard of from friends have all been elderly and sickly – and there's only 3 total of those. To say an elderly, sickly person died of anything specific apart from being elderly and sickly is perverse. People get old and die – if we're lucky, we each will get old and die. But in the current environment, it is tacitly assumed every old person would otherwise be immortal if the plague didn't get them. I, like every sane person ever, assumes a sickly old person is going to die sooner rather than later, baring a miracle. Nursing homes are full of such people.
But back to evidence near versus evidence far. I've heard COVID is raging now in India. Looked it up – nope. But that won't stop the headline writers and politicians from telling us it is. Very handy to have the latest deadly outbreak on the other side of the planet, from a nation to whom any standards of methodical reporting of anything are a bit of a British novelty, and certainly subject to more ingrained local practices. If that's not clear: numbers coming out of India are suspect, to say the least; but what numbers have come up suggest the current 'raging' outbreak is still vastly smaller on a per-capita basis than any of the panic leaders in Europe. And make no allowances for confirmation bias.
So: There are those who have hardly stepped outside since March 2020. All they have, with slight apologies to Don Henley, is the word of
the bubble-headed bleach blond who comes on at 5.
Tell you all about the COVID with a gleam in her eye.
It's interesting when people die – give us Dirty Fauci
Those who, like the hypochondriac who forgets not to use the arm that he says is crippled, go out often but imagine they are locking down, the lack of dead bodies on the street will go unnoticed.
Who are you going to believe, the 'experts' or your own lying eyes?