So I, an enthusiastic amateur, have now taught one semester of history to 6 8th graders and 4 9th graders. These are homeschooled Catholic kids, so it's a lot better than teaching Prussian-schooled kids. What I'm teaching them: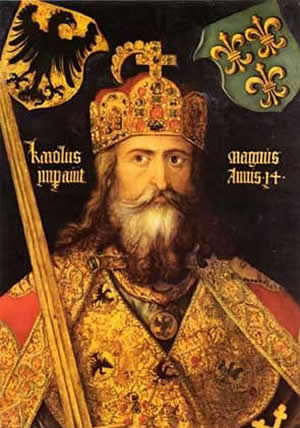 Always ask: How would anybody know that? I put questions about this on every test. I don't want them to be radically skeptical – that is the road to madness – but don't want them to just swallow whatever the texts (or, indeed, I) tell them.
Conversely, don't reflexively dismiss myth. As often as not, myths are historically true at least in general outline. They found Troy right where it was supposed to be; they found mead halls right where the Poet of Beowulf said they should be. And the Scythians buried their kings exactly as it was described to Herodotus. Some myths are wacky, or contain wacky stuff, but all tell you something important about the cultures that passed them on.
Great Men and Long Term Factors. An Alexander the Great, a Charlemagne, or even a Savonarola really can change things, currents of History be damned. Macedonia is and was a relatively poor backwater – that produced a conqueror who spread Greek culture everywhere he went. Anybody who says they saw that coming is a liar. Apart from his immediate ancestors, Pepin and Charles Martel, Charlemagne was preceded and followed by comparative mediocrities – yet he made something great out of Franks, who were way toward the 'barbaric' end of the pool. Chaos before, chaos after, and a century of Carolingian Renaissance in the middle. Yet Egypt is the gift of the Nile, and various little ice ages crushed any number of civilizations despite how good or bad their leaders were. It's both/and.
Until very recently, 80-90% of everybody in any civilization farmed or otherwise worked to produce food. I've introduced them to the idea that populations are usually 'harvest sensitive' (as one English historian put it).
The guys that imagined and built Viking longboats were as important to history as any king. For example. In general, we overrate the kings and generals and underrate the craftsmen and traders. We remember Columbus and Henry the VIII, appropriately enough, but don't know much about the endless streams of brave (and greedy) souls who opened and traveled all the trade routes that brought, for example, silk to England and Roman coins to Japan; or, more important still, spread Mesopotamian grasses such as barely and wheat to every corner of the temperate northern hemisphere. And a million other things through a million hands. Those were important people, much more important than a run of the mill king.
And some names and dates. I tell them you need enough names and dates to organize your thoughts about history, but that's about it. There will always be more history than can be learned in any number of lifetimes, and they keep making more. Better to establish an apporach and get an outline than to memorize a bunch of names and dates that don't mean anything to you.