Not sure how much this really mitigates that whole Apocalypse end of the world thing, but I'll never lack for wicked cool kicks.
Was digging through rubble down where I think Miami used to be, feeling pretty good. Couple days before I'd found several thousand mostly intact cans of food. A steeple from the church next door had crushed a Sedano's. The large surmounting cross had somehow landed upright, planted above what must have been the frozen food section. I imagine the heat, the smell of the rotting formerly frozen food and the Sign from God rather ominously standing guard must have discouraged the freaks from digging, I don't know. Lucky me. The stench had long since dissipated by the time I got around to exploring. Anyway, I've now got a lifetime supply of El Ebro delicious white bean fabada, among other things. Beats starving.
Don't know what happened to the freaks. I'd like to imagine them all deciding to swim to Europe like the lemmings of folklore, heading out into the soft breakers and warm Atlantic waters and just diving in, never to return. Not any crazier than some of the stuff I'd seen them do. Helps me sleep better at night, thinking they're all gone. Any rate, haven't seen any for a couple months now.
Haven't seen any normies, either. Last one I saw was maybe 4 months ago, a girl, maybe 15, 16, standing in front of a McMansion in what must have been an upscale suburb at one time. The back half of the house dangled over a smoking chasm; most of the subdivision was gone, vanished into a gash marked by a ragged border of torn earth on the edge of an impenetrable deep. All part of that Apocalypse thing I mentioned.
She looked a little nervous. To be honest, she looked terrified out of her wits, crazy eyes, matted dirty blond hair, in tattered Pink yoga pants and a tube top. Well, I'd tried to coax her out, tried to talk nice, because, one, I'd like some fully human company and two, I'd feel bad if she fell off the cliff, and, if she didn't get away from that house, that'd be a sure bet.
It didn't work. I am evidently not as charming as I think I am. She ran into the house, and when I got closer, she screamed and screamed and just wouldn't stop. So I walked away, shouting over my shoulder every now and then that I meant no harm, but the shrieking continued. I was about three blocks away, pondering what to do next, when there was a rumble, a dust cloud, and an end to the screaming.
Anyway, this morning early I saw some high-class rubble that looked undisturbed. Little cast cornices and broken stone fascia, not the sheetrock and asphalt tile you find in the cheaper parts of town. After cracking open a can of picadillo for breakfast, I'd gotten to work.
Part of the challenge in digging up stuff is that everything is all mixed up. Sometimes it seems like the remains of buildings a half mile away from each other have been heaped up, stirred and dumped in heaps. Which is exactly what happened, pretty much. What you see on the surface is more often than not different from what you'll find digging. This site, however, seemed to have been merely leveled, with the debris making sense as from the same house or similar nearby houses. So I dug.
Got lucky, found some stairs leading down into what looked like a lower level, blocked only by some tree branches and an 'End Road Work' sign. At the bottom, the door was intact, and unlocked. I cautiously let myself in. It quickly became obvious no one had been down here since That Day 18 months ago. A fine layer of dust lay everywhere, undisturbed.
A dim glow, punctuated by three shafts of light from unseen skylights, permeated a long hall. Motes danced silently in beams. I closed the door and turned the deadbolt. You never know.
The left hand side of the hall was panelled in expensive looking wood and lined with little glass shelves upon which sat nick-nacks. Only one had fallen. An aboriginal mask was grinning menacingly up at me from the floor. The rest of the dozen of so shelves still held their treasures, the kind of stuff that a high end interior decorator chooses to say 'sophisticated taste and understated wealth.'
On the right hand side were four doors.
Behind the first door I found a shrine. A shrine to shoes. There's no other way to put it. Unlike the cool pretend sophistication of the hall, this large room was clearly a work of passion. This was not a closet, nor was it quite a museum. It was most like a church.
It was a large room, with long narrow windows running along the ceiling on two sides. Row after row of shoes filled glass shelves running floor to ceiling along the walls. I went to the wall opposite the door, walking the gauntlet between the freestanding display cases, and picked up almost a random a nice pair of classic Air Jordan 1s, Bulls color scheme, mint condition.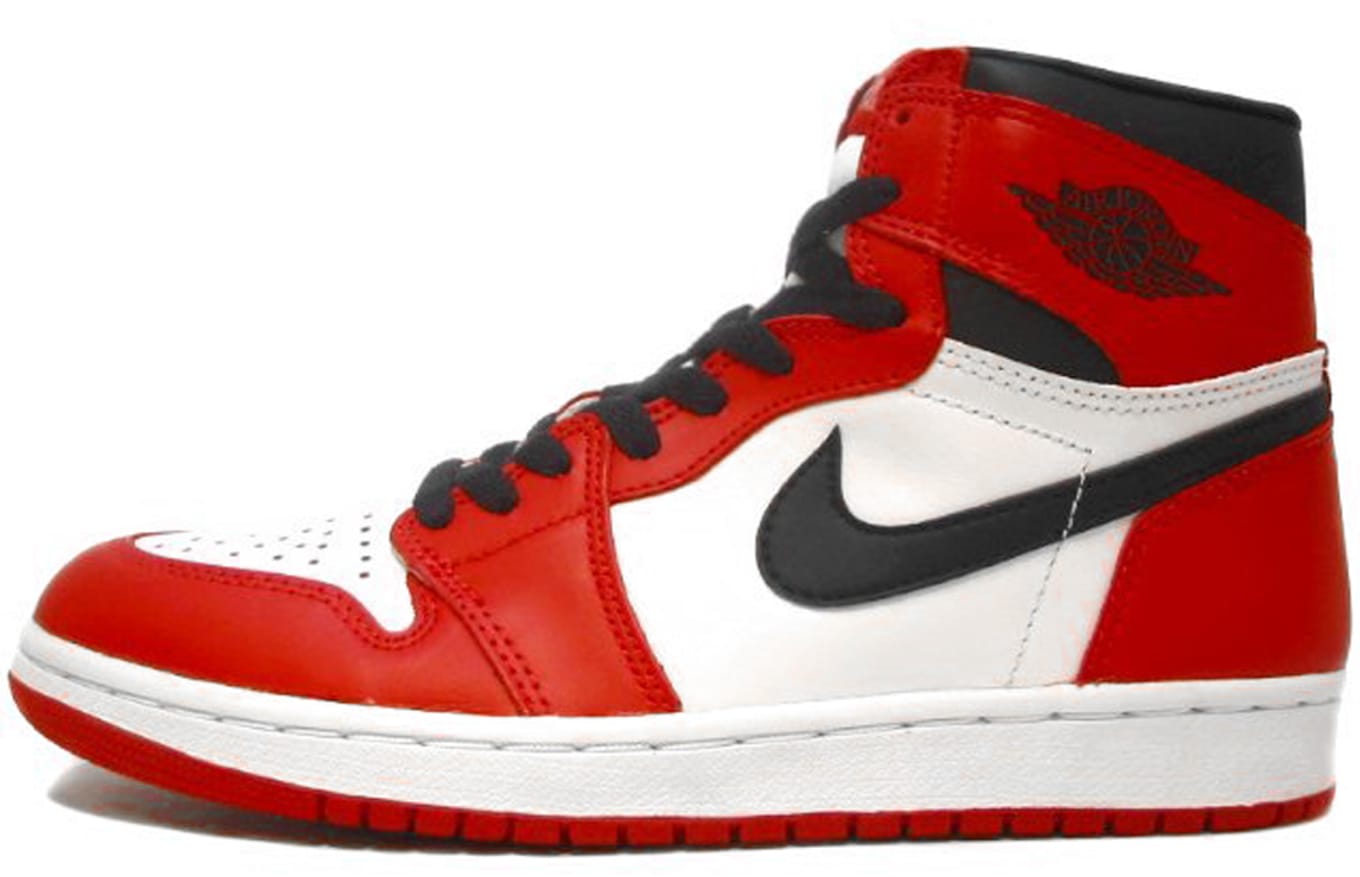 11 1/2. My size.
I'm not a Nike guy myself, but the classic white high top Chucks I happened to have been wearing on That Day were held together with some camo duct tape I found in an old pickup a couple months back. Cool look, maybe, but canvas Converse kicks were never meant for rubble diving.
I slipped the Air Jordans on and enshrined my old Chucks in their place. Ecumanism in action. Happy are the poor, something like that. Smooth. Nice fit. The lip of the glass shelf hung down a little, like a drawer pull. So I pulled. I had to jump out of the way as 6′ as drawer slid silently into the room. Another 20 pairs of shoes, in their original boxes, carefully and exactly placed. The size stickers were visible – 11 1/2.
A quick inspection and a little math revealed that, in this sunny, pleasant wasteland, I needn't ever worry about having enough shoes, even if I wore a new pair every day for a decade.
I explored the rest of the house. While invisible from above even if you were standing right on top of the rubble, the lower level was remarkably well preserved. Surviving, largely undamaged rooms included a nicely appointed bedroom, a gourmet kitchen and several other large rooms, two of which might have been an office and a library, although books and a desk were notably absent. Got the impression the residents hadn't finished moving in. At the end of the hall, the last door opened into what might have been a gaming room or bar or both. Floor to ceiling windows ran the length of the east facing wall overlooking the brooding sea. Sea level had changed or the land here had been thrust up on That Day, such that the windowed room was now atop a cliff, with a ledge of concrete and steel sticking out 15′ above it. You'd never know it was here even if you were standing right above it. You'd need rappelling gear to get at it from up top. The ocean here was 50′ below. The only way in or out was the stairs.
All in all, this was the most snug and protected place I'd found in 18 months. So I started moving in my cases of Cuban canned goods and flats of water – bless you, Sedano's – and built what I hoped was a secure disguise for the stairway.
A week or so later, I was awakened by the faint shuffling of feet on the rubble above the bedroom. I crept to the stairs, silently let myself out, and maneuvered so that I could see through the branches and debris without, I fervently hoped, being seen.
This was different. 4 people – normies! – gathered. A man who appeared by his habit to be a Capuchin priest stood praying a rosary. Two Dominican sisters in full habit knelt by a third, who lay motionless on the ground. The sisters were sobbing quietly.
Well, this could be an elaborate ruse, and I could be on the menu if I revealed myself. But I didn't think so, so I stood and moved the brush aside and said 'Howdy!' blinking in the sunlight.
The sister on the ground, Mary Therese of the Passion, Sister Mary for short, was just dehydrated and exhausted, and some water and Caribbean canned food quickly put her to rights. Father Frank and the Sisters Elizabeth and Agnes, after effusive thanks and a good meal and safe night's sleep, were right as rain.
So my home quickly became a little monastery or convent. My new religious housemates proved very helpful, We'd soon moved enough food and water in to take care of the five of us for years. They all prayed Mass in the morning and stopped for prayers a couple times a day. It was peaceful. I sometimes watched from the door.
Two months later, Sr. Elizabeth, a sturdy middle-aged woman who looked like a German farmer's wife, came running down the stairs. "Someone is coming!" I gathered and shushed the religious, and went up the stairs. Hey, it's my house, I get to do the defending.
From the stairway, I saw what looked like a bundle of rags staggering towards me. A dirty scarf wrapped its head, and what might have once been a fashionable evening dress peaked out from a tattered blanket. Her bare calves – it was a she – ended in the most remarkable shoes. They looked brand new, and ridiculous.
She collapsed. Oh well, I gambled again, ran out and picked her up and brought her downstairs, where the sisters took care of her while Fr. Frank prayed. She was delirious. "I found a million shoes," she gasped, "all in my size!"
"I know what you mean."
Carine recovered quickly under the local church's tender ministrations. She fit right in, although she was some sort of lapsed Presbyterian (are there any other kind?) and a Yankee. Nobody's perfect. She was also young, maybe mid twenties, and, once scrubbed up and fed three squares for a bit, quite pretty.
The world seemed to settle down, too. Whatever had happened on That Day and its aftermath seemed to be over or at least on hiatus. The freaks had disappeared. Neither the religious contingent not Carine had seen any for many months. Normies seemed very few and far between. But the earth neither shook nor was wrent, and that was a very good thing.
Eventually, I sort of converted. Carine held out, but she did agree to marry me. Funny how life works. I had a million women to choose from, potentially, at least, and yet the right girl practically falls into my lap, and happens to be the last girl on earth, as far as I know. Fr. Frank did the honors, and we had a little party afterwards. Married life suited me.
One day, about 6 months later, Carine came back from one of our endless recon missions, and, hands behind her back, kissed me. "Guess what I found?" she smiled. Her hands came from behind her back, holding a pair of baby shoes. "About a million pairs!"
I took her in my arms. "And they're all exactly the right size!"