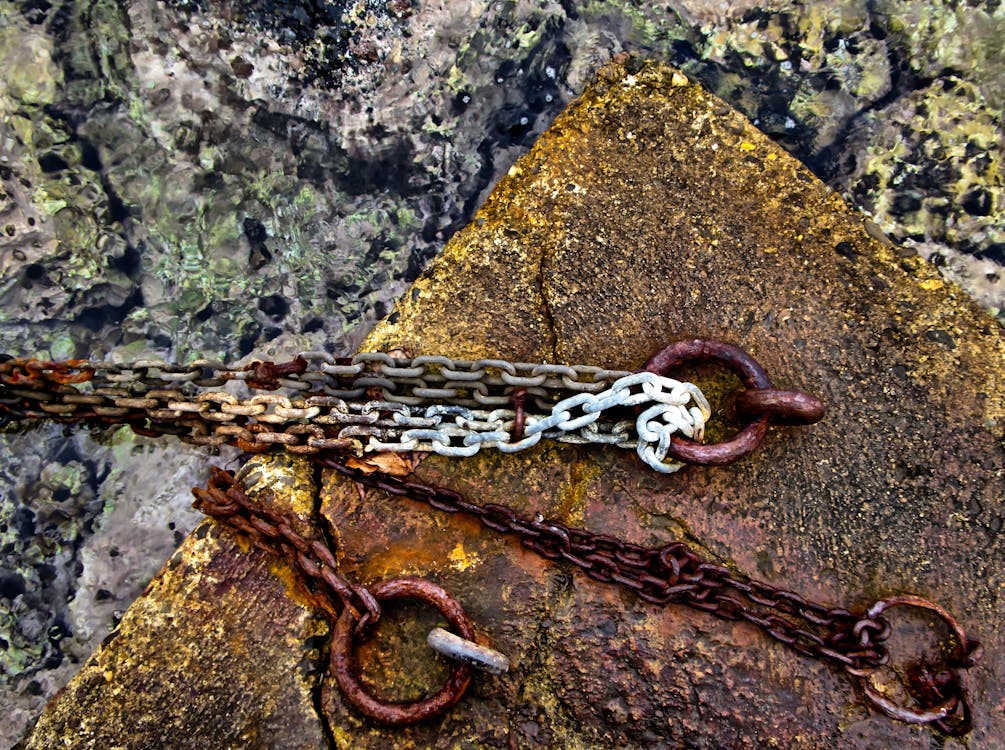 "We were having a discussion, were we not?"
The Freeman's calves were bound to the stone floor with iron straps. Chains held his arms out at 45 degrees. A heavy metal collar bowed his head. He knelt, arms outstretched, and could hardly move.
"I believe we were. You were being both appallingly wrong and remarkably dense. As usual."
The robed figure seated on the dias frowned, but the frown was perfunctory. His eyes twinkled. He fingered one of his rings and straightened his robe.
"Yet here I sit, well fed and finely dressed, free to come and go as I wish. My 'slave's philosophy' as you would have it seems to leave me remarkably unfettered." He lifted his chin and placed it on his folded hands while raising his eyes to the sky. "You, whose philosophy you claim liberates men, are somewhat less unencumbered."
"Yet you hold that all of life is meaningless. One would thus conclude your freedom is likewise meaningless."
"The strong give life meaning. My freedom comes from my strength."
"Yet you will die like other men."
"I will die having exercised my unfettered will over men like you. Powerless men."
"If you are so free," stated the bound man, "I have one small request, which in granting you shall prove to me your freedom and disprove my argument."
A crooked smile spread across the robed man's face. "Pray tell."
"I owned a small medallion once, about the size of a walnut, cast of electrum, curiously carved and set with a single blue stone. I have it on good authority that it sits now on the king's night stand. Go get it."
"No one may enter the king's bedchamber."
"My point exactly. You are no more free than I."
The robed man laughed. "Laugh all you want, O Paragon!" the chained man lifted his head an inch. "The difference between my freedom and yours, as you define freedom, amounts to so much smoke."
"That I am free to decline being hung, drawn and quartered, and you are not, is smoke? The smoke from the fire in which we will burn your entrails before your still-living eyes? I feel such a difference in degree is significant." The crooked smile returned, but his eyes became cold.
"Yet I remain free by my conception of freedom, while you are a slave even by your own." He went for the kill. "A craven slave."
"Would you like a tour of the abattoir?" The robed man's frown was sincere this time. "We can drag you along the bridge upon whose finials are mounted the heads of men who recently chose to explore the limits of your philosophy. Would you like to see where this ends for you?"
"Are you going to go get the medallion, or not, O Highly Free and Nearly Most Exalted Lord, second only to the man who holds your chain and pulls your strings? The man-child who collects pretty baubles, yet can have your head? The man placed on the most exalted throne by …"
The robed man had stepped down from the dias and slammed his fist into the chained man's face. His fist was unused to such usage; it may have suffered as much or more than the face struck.
"As enjoyable as these little exchanges have been," he rubbed his knuckles and tried to act as if they didn't hurt, "I feel it is now time to end them."
"Thus conceding my point: I die a free man, you live a slave." He raised his eyes as much as the chains allowed. "And a coward, afraid of a dim-witted boy."
The robed figure raised his fist again, thought better of it, and kicked the chained man in the ribs.
"Unless you show me the medallion before I die, I win. You lose. I may scream in agony, confess all crimes, and cry like a baby – but I win, you lose."
The robed man returned to his seat upon the dias, and pondered. At a slight nod of his head, a guard appeared. "Go to the king's chamber. On his nightstand are his baubles. You should find a silver-colored medallion, about this big, set with a blue stone. Bring it to me."
The young guard's face blanched. "Yes, m'Lord Chancellor, but…"
The Lord Chancellor inclined his head and stared at the guard, a look of death to those who knew. The guard continued nonetheless. "…I have not the key."
The Lord Chancellor hesitated, then removed his own medallion of office from around his neck and handed it to the young man, who took it, terrified, as if it were a live viper, then bowed deeply and hurried off.
"Very brave. You can deny you ever sent that boy, if he's caught, and no one will dare challenge your word. He will die the death you have earned."
"Your philosophy has no room for simple prudence? No wonder you Freemen remain our slaves." His crooked smile returned. "You shall see your medallion, and then I shall hear those cries of agony, confession of crimes and cries of a baby."
"I think not. You have not so well run the empire, despite your cunning. The king remains your weakness, because, as I've said, you are his slave. The contempt between you is mutual, although his is childish and yours diabolical."
"Screams. Crimes. Tears." The Lord Chancellor had walked over again and bent down so that the chained man could feel his whispered breath.
"Your king, fool, collects not only baubles, but pretty girls and interesting slaves." The chained man raised his eyes and locked them on those of the Lord Chancellor. "There are many pretty girls and interesting men among the Freemen."
The robed man stood suddenly erect. The footfalls of the returning guard were the only sounds. "Do not be afraid. We Freemen are merciful, and kill our enemies quickly."
The explosion threw the Lord Chancellor to the ground. Dust and chips of stone began to rain down on the courtyard as a plume rose from where the palace had stood moments before. The militant roar of men rose from the direction of the explosion.
The robed man, ears ringing, opened his eyes, and found himself looking up into the face of the chained man.
"And your philosophy is stupid."