A. Trying to write a review of Polanyi's Great Transformation, and it's painful. I'll get it done in the next few days. Pure Communist propaganda hiding behind reams of faux erudition. Since a simple straightforward statement of his Marxist ideas would invite withering criticism from anyone who has not drunk the kool aid, he lards on irrelevancies with the implied ad hominem – you only disagree because you are not enlightened enough to get it. Or cold-hearted – look at all this suffering! If only enlightened managers had control, why, they'd fix everything! But don't look at the gulags or killing fields.
He wrote a few years before Khrushchev's Secret Speech, and before the post-war worldwide economic boom (still ongoing, despite a few comparatively brief hiccups) began driving world-wide material poverty and suffering down and health and life expectancies up year after year, everywhere in proportion as Marxist ideas are not implemented. Back then, it was still possible for your typical Marxist to claim the Soviet Union is the future that works, not a bloodbath of totalitarian control. Funny how that didn't pan out.
B. Revisiting the heresy of Americanism. Foxifer was kind enough to link to my humble speculations over on American Catholic. The comments are interesting.
It's easy (and convenient) to dismiss Americanism, as the near-contemporary Catholic Encyclopedia and, to a lesser extent, Wikipedia today do, as a phantom heresy: just some rabble rousers getting in the Pope's ear, Pope overreacts, nothing to see here, move along.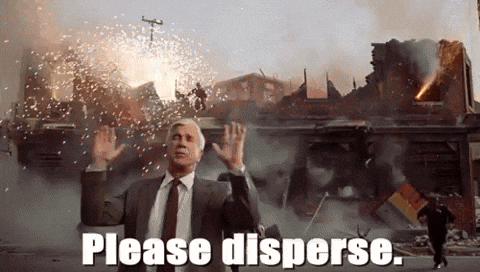 But let's break that down a bit. The Pope's letter to Cardinal Gibbons is a typical Vatican-style letter (old school division) where the praise is general and the condemnations relatively more specific. A more general way to state the issue: are you judging America by the Church's standards, or the Church by America's? Pope Leo XIII condemned:
undue insistence on interior initiative in the spiritual life, as leading to disobedience
attacks on religious vows, and disparagement of the value of religious orders in the modern world
minimizing Catholic doctrine
minimizing the importance of spiritual direction
Unless one is in utter denial, the absolute best one could seriously argue here is that Leo jumped the gun by a few decades. But I don't think that's the case.
In the last post, I mentioned in this connection Archbishop John Ireland, the leading 'liberal' in the American hierarchy at the turn of the last century. He's yet another figure I'll need to find out a lot more about. Superficially, at least, his actions imply serious cluelessness or worse, casual dishonesty. Right around this time, he gave a speech before the National Education Association, an institution that was viewed by many Catholic leaders as, at the very least, latently anti-Catholic. The NEA's main thrust, then as now, was improving the lot of public school teachers through support of compulsory public schools and standardization through certification of teachers. The Catholic Church ran thousands of private schools staffed by religious sisters who were trained on the job and whose relevant certification was that they were Catholic sisters, not tools of a state that hated Catholics.
For Ireland to address such a crowd and suggest that, soon and very soon, Catholics would just accept the public schools and send their kids there, would be – insane? Unbelievably clueless? Dishonest? At the very least, wouldn't this idea be something you'd float among the other bishops first? You know, the people who shepherd the flocks whose toil and money went into building all the parochial schools created specifically to keep their kids out of the public schools? When the other bishops reacted with predictable horror, Ireland tried to downplay the incident. The pope's letter Gibbons, especially in light of his previous letter praising those who sacrificed much to keep their kids out of anti-Catholic schools, certainly would not have cast Ireland in a positive light.
Ireland's actions could be seen as supporting at least points 2, 3, and 4 from Leo's letter. You send your kids to public schools, and they're learning by immersion that 1. the vows taken by those Catholic sisters teaching in the parochial schools don't really matter much, certainly not as much as state certification; 2. at best, not hearing Catholic doctrine every day in the classroom, with the very real likelihood you'll hear subtle and not so subtle disparagement of doctrine, is no big deal; and 3. being undirected spiritually – again, a best-case scenario – is perfectly OK for kids, as their parents will of course undo all the damage and supply the guidance between 5:30 and bedtime, minus dinner and homework time.
But the most important observation: everything the Pope condemns has passed into routine Catholic practice in America at some point in the last century or so. It either sprang Athena-like from some Progressive forehead in, I dunno, 1955? 1960?, or it was in fact a current among certain Catholics dating back to some period before Leo's letter. How we personally feel about God and Church teachings is primary; vocations have fallen off a cliff, relatively speaking; priests are afraid (or letting their silence imply consent to dissident positions) of speaking out about hard doctrine from the pulpit or anywhere else for that matter; and spiritual direction? What's that?
Of course, I generalize, and, at least in some areas, a corner has been turned. But anyone who thinks this is not the state of the American Catholic Church is living in a bubble. Go teach a 1st communion or confirmation class, and get back to us.
C. Related: turns out Isaac Hecker, the French intro to whose biography triggered Leo's letter to Gibbons, was in fact well acquainted with Orestes Brownson, and was greatly influenced by him – Hecker reconsidered and then joined the Catholic Church after Brownson converted, and they discussed the matter in correspondence. He became a priest after consulting Brownson. So, while I have no first-hand information on Hecker's views as yet, Brownson's views I've discussed here. Writing as the Civil War concluded, Brownson was extremely optimistic about the Church's future in America, declaring that it was God's Providence that had created America in order to form one united Catholic nation comprising the entire Western Hemisphere. Since the principles upon which the Republic is established can only be supported by uniquely Catholic doctrines (that's Brownson, not me, to be clear), it becomes inevitable that all the states of the New World will join America:
There was no statesmanship in proclaiming the "Monroe doctrine," for the statesman keeps always, as far as possible, his government free to act according to the exigencies of the case when it comes up, unembarrassed by previous declarations of principles. Yet the doctrine only expresses the destiny of the American people, and which nothing but their own fault can prevent them from realizing in its own good time. Napoleon will not succeed in his Mexican policy, and Mexico will add some fifteen or twenty new States to the American Union as soon as it is clearly for the interests of all parties that it should be done, and it can be done by mutual consent, without war or violence. The Union will fight to maintain the integrity of her domain and the supremacy of her laws within it, but she can never, consistently with her principles or her interests, enter upon a career of war and conquest. Her system is violated, endangered, not extended, by subjugating her neighbors, for subjugation and liberty go not together. Annexation, when it takes place, must be on terms of perfect equality and by the free act of the state annexed. The Union can admit of no inequality of rights and franchises between the States of which it is composed. The Canadian Provinces and the Mexican and Central American States, when annexed, must be as free as the original States of the Union, sharing alike in the power and the protection of the Republic—alike in its authority, its freedom, its grandeur, and its glory, as one free, independent, self-governing people. They may gain much, but must lose nothing by annexation.

Brownson, the American Republic

Note first the primacy of place given to American doctrines, as the clear expression of what is implicit in Church teaching. Next, we have, as the cool kids say, immanentized the eschaton big time. Finally, note the implicit criticism of Europe and the non-American Church. If America is the (Hegelian historical?) expression of the Church, the European Church is chopped liver, more or less.
Now we look back at the French writer of the introduction to Hecker's biography, who was by all accounts looking to America and America's native saint (Hecker is a Servant of God as of 2008, first step toward canonization) for inspiration in restructuring European Church/State relations and in moving power to the people.
What could possibly go wrong?
D. I found this totally refreshing and revealing:
College Student to Synod Organizers: Don't Listen to Me!


"What really matters is if I listen to the Church and learn from its wisdom."

Even as the bishops attending this month's Youth Synod in Rome strive mightily to demonstrate that they hear the wishes and concerns of young people, I was surprised when a Catholic college student told me that he doesn't much care if the Church listens to him.
Isaac Cross first heard about the Youth Synod when he was asked to participate in the preparatory survey. One of the opening questions has stuck with him: "As a young person, do you feel that the Church listens to you?"


Isaac didn't like the question.


"What really matters is if I listen to the Church and learn from its wisdom," he told me. "The Church is built upon thousands of years of tradition and doctrine, and I have especially found at college how striving to understand that doctrine of the Church is a vital means of strengthening [one's] faith."
I don't like lies. From the late 60s on, it was one lie after another from advocates of Church reform: we were told that all the changes were mandated by Vatican II – no, they were not; we were told the new music was for us kids – no, it was not, no one ever asked us if we wanted insipid pseudo-folk music; they claimed to be listening to us – never happened, except for those kids coached to say what our managers wanted to hear. All objections were treated as tantamount to heresy, never mind that no where in the documents actually issued by the Church Council could support be found for what was being rammed down our throats. (1)
So, here's a kid willing to state the obvious: kids are stupid. We love them, we trust them, we educate them by example – but we would be even more stupid to expect wisdom from the mouth of babes on any but a rare exception basis. Goodness, innocence and charity, yes – the sense in which we are to be like children. But not so much gun control, immigration and tax policy. Or Church direction.
E. Don't remember where I wandered across this:
"Time to Consider Changing the Name of Woodrow Wilson High School"?
Seems – finally – someone noticed that Wilson's racism as evidenced by his resegregation of the federal government, which involved demotion or out and out firing of thousands of black federal workers, was a bad thing. Who'da thunk it? As an icon of progressive liberal thought, as architect of the League of Nations, as a champion eugenics and of public schooling (designed, after the wishes of the recently retired William Torrey Harris, to keep the population stupid and docile), Wilson has gotten the usual Liberal pass. See, a Confederate hero, for example, even if not a slave owner or even if personally opposed to slavery, is to be condemned – and here's the important part – without discussion. A progressive hero is to be lionized, again, without discussion. And have schools named after him.
This could be very dangerous. What if people start looking even harder at Wilson? What if they start looking at, oh, Margaret Singer? John Dewey? (He's got schools named after him, too.) Heck, any of the left's heroes from around that time? If we give them a pass because all the cool kids were doing it at the time, I hope we've kept those Confederate statues safe, because we'd need to put them back up on the same principle.
Not that consistency has ever mattered much. I predict that their betters will put the anti-Wilson forces back in line, and nothing will happen. But I'd love to wrong, and I'd love to see dominos start to fall. Logic does have its own inertia and gravity, requiring a strong, steady stream of lies to keep it at bay. But the lies cannot be recognized as lies by too many people, or the damn breaks.
As mentioned elsewhere, I have recently been blessed to attend the Novus Ordo said reverently in Latin ad orientem with chant – in other words, as the actual council documents describe it. If that had been allowed, back in the 60s and 70s, most of trauma – and it was traumatic – caused by the sudden, vehement and merciless adoption of the Spirit of Vatican II version of the Mass could have been avoided. One suspects the trauma was the point for many of those involved in implementing the changes.