(Man, gotta get back to blogging and writing. Just still not feeling well, and more than a little down about losing my job, And other things. Anyway – )
(Edit: just reread the first few sentences of this post, and – wow, I need to make sure the coffee is fully kicked in before posting. Seriously incoherent. Here's what I think I was trying to say:)  Woke up this morning musing about Hegel. I was getting angry. People take this guy seriously? His more direct followers – Marxists – cut to the chase and apply his 'reasoning' in such a way that its inherent nihilism, which Hegel dresses in the sheep's clothing of the sweetness and light of Christian eschatology, gets exposed to anyone willing to see it. Just not so exposed that Marxists and all the little people who have absorbed their methods and assumptions while being somewhat unaware of the origins, can't pretend otherwise. (whew! That's better, I think.)
Hidden under Hegel's haystacks of verbiage is essentially an angry narcissism, the soul reacting to the hopelessness evident in, for example, Luther's Bondage of the Will. Sola – alone – is the rallying cry. Schola – together – is the largely unspoken enemy.  Luther (and Calvin) puts it simply, Hegel buries it under of mountain of words: We are not actors in our own salvation, not even in the tiny yet cosmic Catholic sense that God's great good gift to us is a sacred freedom, vouchsafed by God's Will alone, which grants to each of us the mysterious and paradoxical ability to give our 'yes' or 'no' to That Will. Instead, we suffer alone. We cannot act.
Stripped of its religious trappings, predestination is determinism. The soul does not exist in any manner different from how a rock exists, inert and passive. The soul, as conceived by the Greeks, Christians and a myriad other cultures, does not exist. We, however we chose to conceive of ourselves, don't matter.
The sanest reaction is to reject the premise. We all, from the most callow Pelagianist to the most hubris-ridden materialist, reject determinism whenever we do anything at all. We can then explain to ourselves how the whole cycle of intellection and choice is an illusion, but we are of course incapable of behaving as if it were true.
Once the religious sheep clothing is yanked off and Hegelianism's superficial reliance on God/Spirit is bled out, we're left with a ravening wolf. Even this wolf dresses down, in gutted Christian mysticism, promising us the pie-in-the-sky Worker's Paradise, codename: Progress, for which all sacrifices (of others) are immediately justified beyond question.
(If you personally are called upon to sacrifice, that's a sure sign you are not of the Elect, not of the Vanguard, and are probably a useful idiot. The absolute Calvinist-style sign that you are among the Revolutionary Chosen is that you have the power to make others do the sacrificing. See, for reference, HISTORY.)
Thus my fevered mind, stuffed full of Hegel and Marx and with a couple decades to stew on them, concludes. The issues Hegel presents to Reason, even apart from the religious context, even without any sort of Christian faith, should cause all men with any claim of being or desire to be rational and logical to reject his vile nonsense, especially as distilled by Marx, especially as clothed (see a trend here?) in academic robes. Critical Theory, which – you can look it up – is merely Marxism reformatted for dissemination through all available academic channels, must be denounced by any who claim to be rational and have any shred of integrity.
First: the rejection of the Law of Noncontradiction is not, as some imagine, a subtle criticism of the hubris of rigorous logic, a valid criticism in some deep philosophical sense even if nonsensical in all practical senses. No law of noncontradiction = no science and no law, for example. No – it is a rejection of even the possibility of communication between people. Without the Law of Noncontradiction, everything I say and everything you say can both mean and not mean whatever the words themselves might suggest. Any and no understanding of what you or I may mean or not mean is equally invalid, or valid. The Tower of Babel prevails.
Nihilism, again. Sola, again. Every man is an island, surrounded by unbreachable reefs of confusion.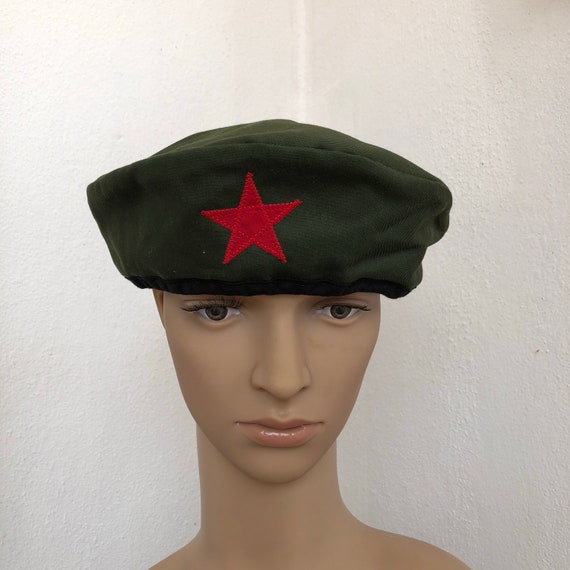 Whenever we say Gender or Science or Class Consciousness is a social construct, we are  simply putting a Che hat on the  meaninglessness of nihilism. This is an intellectual ouroboros; this is turtles all the way down, except the existence of the turtles is simultaneously denied. It all depends on what the meaning of 'is' is – and, by definition (which is of course simultaneously impossible) is means isn't. Is means nothing.
The price of admission to the academic cool kids club is not pointing out the idiotic nakedness of these non-ideas. The price of secular intellectual salvation is to keep pointing it out, to never bow to it, to challenge it whenever presented. I am reminded of the words Robert Bolt puts in Thomas More's mouth as he talks to his daughter: Some men aren't capable of this, but I'd be loathe to think your father one of them.