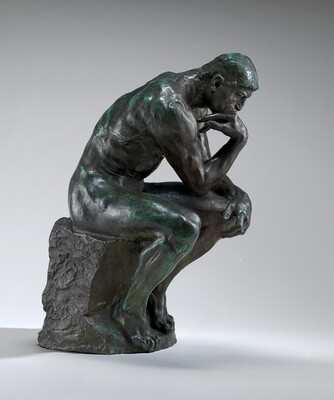 A. Have we reached peak 'because I can code, I know everything' yet?
B. I keep wanting to remind people to stop worrying, because we all died back when Reagan started WWIII – at least according to the same sources who are doing their best to whip up panic at the moment.
C. The idea that Politics is Everything is simple insanity, an idea most beloved by those lacking normal healthy relationships to other people.
D. Isn't the idea that everyone should have a college education just supply side economics applied to labor? Since white-collar workers tend to have college educations, we will turn everybody into a white collar worker? Or what?
E. In the modern world, it is simple dogma that a thing I do at most once or twice a year  – vote – defines me as a person more than things I do 24/7/365 – acting as dad, husband, friend, employee, church member.  Thus, depriving anyone of the right to vote is about the highest crime imaginable (besides hurting their feelings), while destroying or damaging the relationships wherein a person actually expresses his freedom is collateral damage at best, if it's even acknowledged. Social issues are discussed not in terms of how they affect the interpersonal environment in which we all severally and together live – family, village, church – but how they may affect exercise of individual rights considered in a purely hypothetical vacuum. The point that individual rights are only meaningfully exercised within our families and among our friends is lost. People don't usually march their placards up and down the living room, but rather take to the public streets.  No wonder they are eternally frustrated.
F. Can't even read the news except for That Which Cannot Be Avoided. Anything interesting happening?