Both for their very stylish artwork and the not so subtle socio-political statements. From the Wright Stuff shop on Zazzle: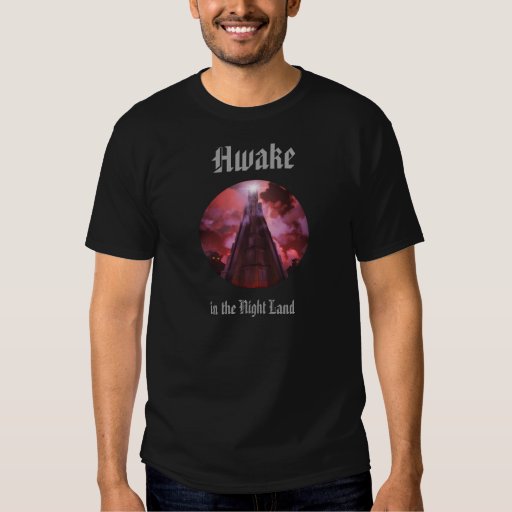 (Found here)
We are awake in this hellish Night Land, surrounded by degenerate lying Night Hounds and Abhumans, lured to our doom by the vile House of Silence under the unsleeping eyes of the Watching Things. We can't step outside our Redoubt unless we are well Prepared. Everything points to our eventual extermination – yet we, awake,  hope.
And:
(Found here)
The Dark Tower, with its weary determinism and vile minions, wants us to believe in Progress All is Fated, that we are doomed to live lives as they say, with no chance at freedom, that all struggle against our dark fate is merely calling down the wrath of the Tower, which will increase our suffering at their hands. But we know that the Dark Astrologers cannot see past an act of virtue, of bravery, love, or hope! All good acts are free, and confound and infuriate the Tower! Let us call on our God and smite the Tower in his Name! Escape the Dark Tower!
Or they're just cool-cat t-shirts, take your pick from them or the dozens of other Wright Stuff merchandise. I myself know what I'm getting for Christmas – already sent my beloved the email.